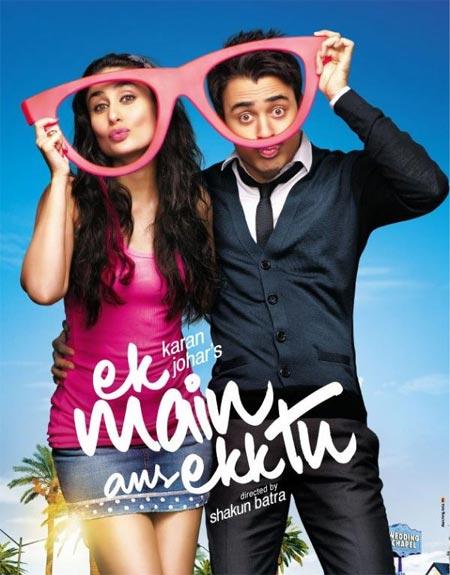 Kareena Kapoor is very realistic about age.
The actress decided to play the characters right in her new rom-com film with Imran Khan ,Ek Main Aur Ekk Tu.
Kareena's character is slightly older than her soul-mate Imran Khan, and that's exactly how she insisted they should be.
Says a source, "There was really no need for the age factor to be brought in because Imran and Kareena look perfectly matched on screen. But since Kareena started her career long before Imran and since he insists on talking about what a crush he has on her from his adolescence, both Kareena and her producer Karan Johar felt it was better to set the age factor in perspective in the plot."
Imran's spokesperson confirms, "Yes, Kareena plays a two-year older
character. It'
s just a fleeting mention in the script."
Interestingly, in the pursuit of unusual pairings and permutations, Karan Johar's Dharma Productions is becoming increasingly flexible about the actress' age factor.
The Kareena-Imran pairing is not the first where attention is drawn to the female in the pair being older.
In Wake Up Sid too, Konkona Sen-Sharma had played a character older than Ranbir Kapoor.
Now we hear Karan Johar plans to cast Kareena with Ranveer Singh in a future project though that's not confirmed yet.
Like Imran Khan, Ranveer Singh is a huge Kareena Kapoor fan. And he doesn't mind doing a Notting Hill with his idol.