Please share: click the button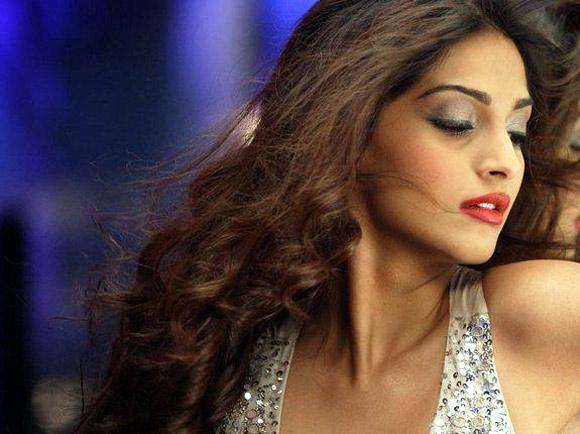 Geeks can be stylish too. Check out these Bollywood belles, who presented their own versions of geeks in films.

Toss out your lenses, pull on big glasses, and don't worry about being much smarter than the men surrounding you. As Sonam Kapoor -- who looks real good in Players, a real bad film -- shows us, it's a good time to be a geek in Bollywood. Even though too many aren't doing it just yet.
Here are a few babes who've gotten the geek thing -- the look, even if not the spirit -- right.
Sonam Kapoor in Players

In Abbas-Mustan's disastrous remake of The Italian Job, Sonam plays a computer genius, a hacker called Naina who also drives fast and, apparently, loves showing off her middle finger.

We'd know more but then we only saw the trailer.
Saba Azad in Mujhse Fraandship Karoge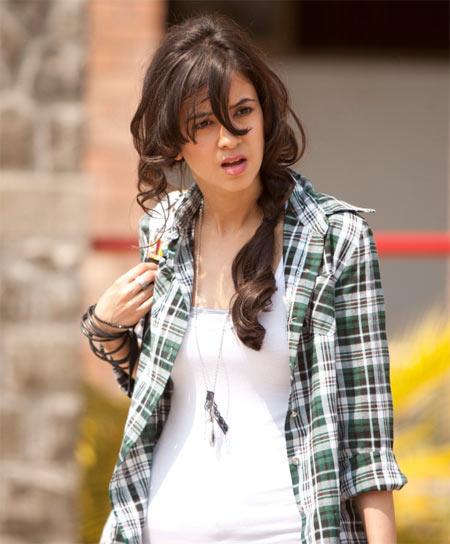 In last year's refreshingly unsentimental ripoff of The Truth About Cats And Dogs, the young and perky Saba Azad played a full-on geek, a photographer with a Facebook fetish, who had better things to do than get dolled up all the time.
Deepika Padukone in Love Aaj Kal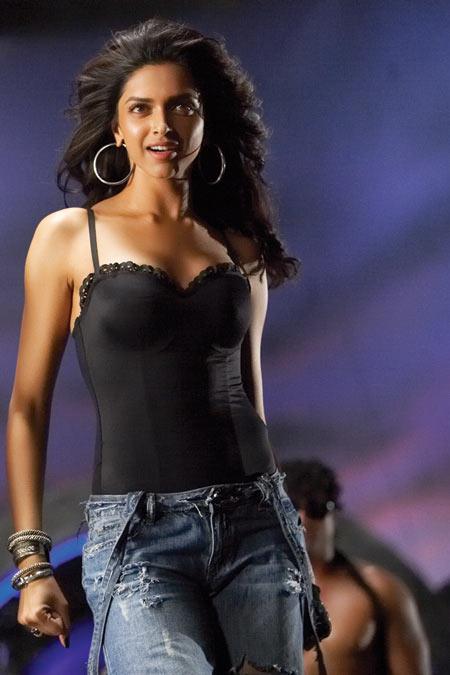 In Imtiaz Ali's unbelievably melodramatic romance, Deepika played an artist called Meera who does what Bollywood considers unthinkable: she breaks up with her boyfriend because their careers require them to head in different directions.
Kareena Kapoor in Kurbaan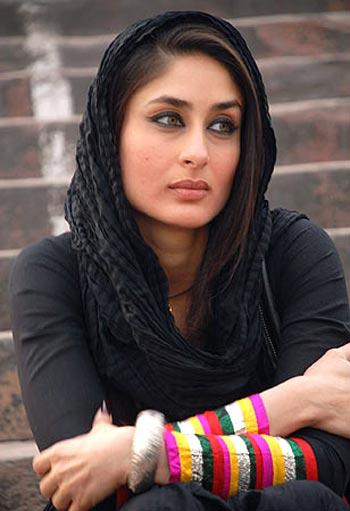 A teacher's role is often abused in Bollywood, most often to just drape a woman in gorgeous chiffons and have men swooning, but Kapoor appeared thoughtful and substantial in the role of Avantika, a university lecturer.

Now if only the film was at all substantial too.
Amrita Rao in Main Hoon Na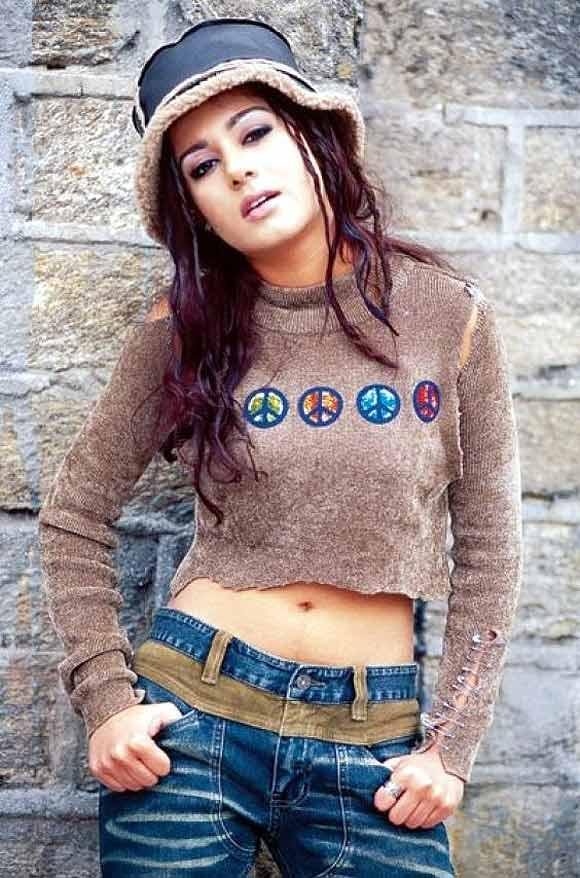 And while Farah Khan cast Sushmita Sen as the ultimate sex goddess teacher we just chastised, Amrita Rao played the grungy chick.

Wild-haired, denim-clad and perenially hanging with the boys, this one was too cool for high school.
Kareena Kapoor in 3 Idiots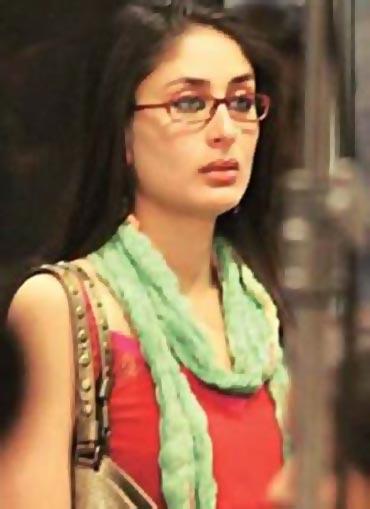 Kapoor -- who played a supermodel/surgeon inKambakht Ishq -- played a medical student in Raju Hirani's massively successful3 Idiots.

In a preposterous climax, her character Pia helps deliver a baby via an Internet phone call (and a vaccuum cleaner).
Bipasha Basu in Corporate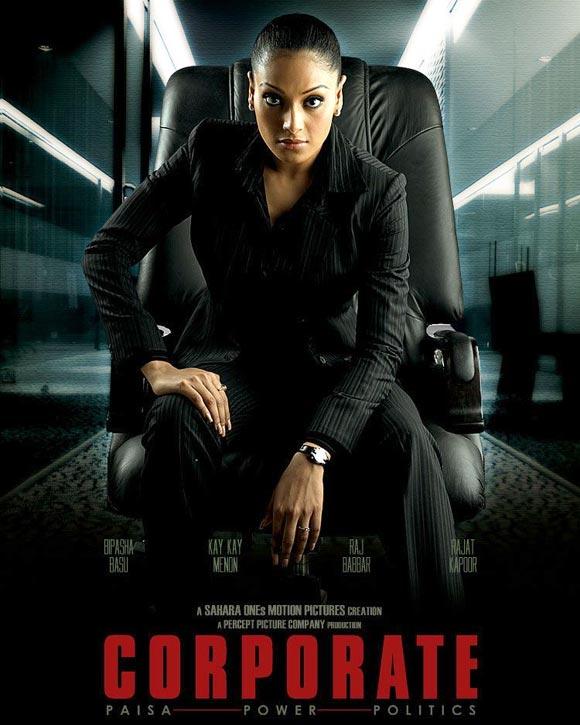 In Madhur Bhandarker's unsurprisingly uni-dimensionalCorporate, Bips covers up the often-flaunted curves with a power suit.

As Nishigandha Dasgupta, she's no-nonsense, knowledgable and in the mood for takeovers, the more ruthless the better.
Katrina Kaif in Race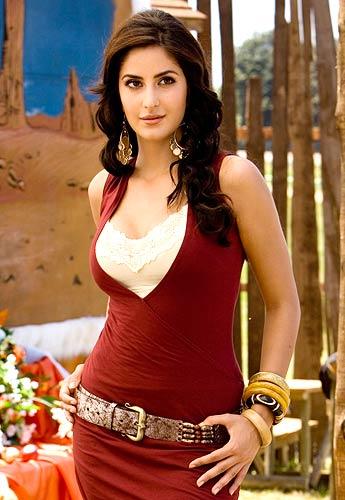 Fine, this isn't exactly geeky, but Kaif did well as the sexy secretary in Abbas-Mustan's overtwistyRace, well enough to at least make it on to a list where women can pretty much qualify by wearing big glasses.
Preity Zinta in Kal Ho Naa Ho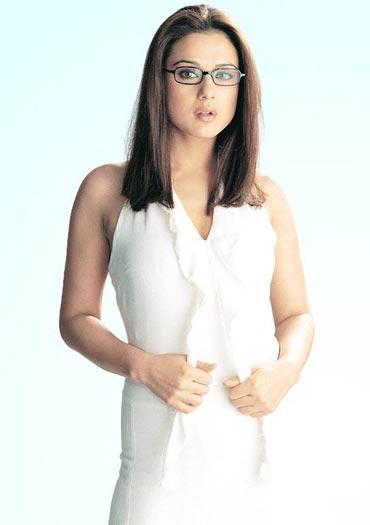 Speaking of girls with big spectacles, Zinta exchanged her usual bubbliness for a pair of preppie glasses in Nikhil Advani's glossy New York romcom.

She's a restrained girl, which translates to it taking several shots of tequila at a bar for her to loosen up.
Urmila Matondkar in Khoobsurat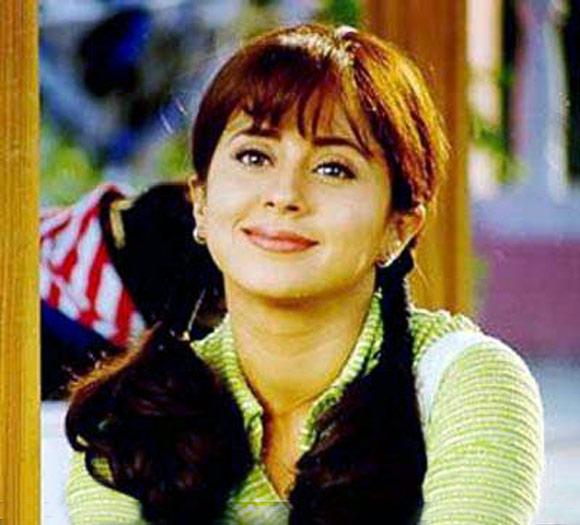 In Sanjay Chhel's version ofBawarchi, Sanjay Dutt plays an impostor who enters a troubled household and helps everyone out, including geeky and shy leading lady Urmila Matondkar, who might be scared out of all geekiness just by his insistence to sing the rather cruel Shivani song to her.