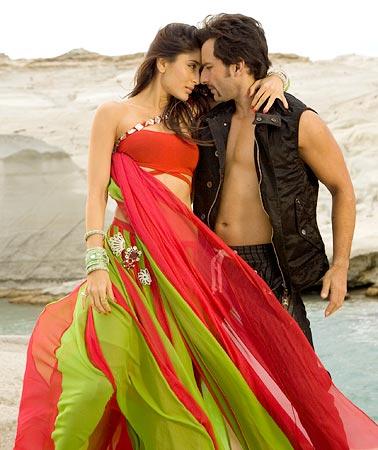 With their wedding day inching closer, Bollywood's royal couple Saif Ali Khan and Kareena Kapoor will become the latest entrants in the illustrious inter-religious marriage club of Bollywood.
Known for not letting social boundaries dictate its love life, the Hindi film industry has seen its fair share of Hindu-Muslim allainces in its time.
Sanjay Dutt and Maanyata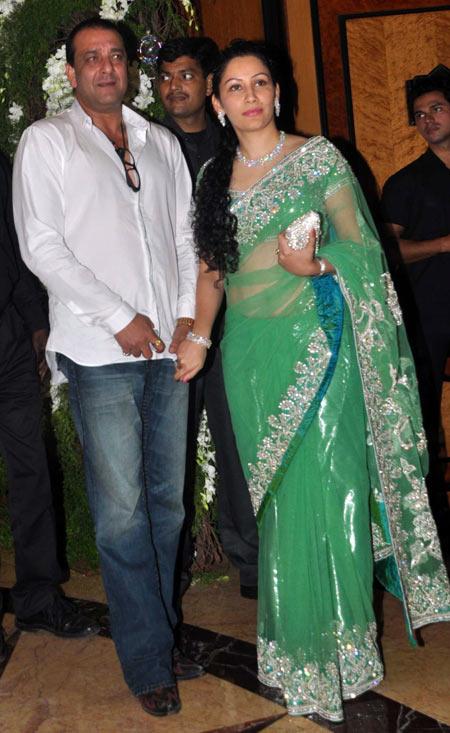 Sanjay Dutt, who comes from a liberal family himself -- his father Sunil Dutt (a Hindu Mohyal Brahmin) married his costar Nargis (his senior and a Muslim) -- married his third wife Dilnawaz Sheikh in 2008.
The former actress is now known as Maanyata.
Aamir Khan-Kiran Rao, Shah Rukh Khan-Gauri Chhibber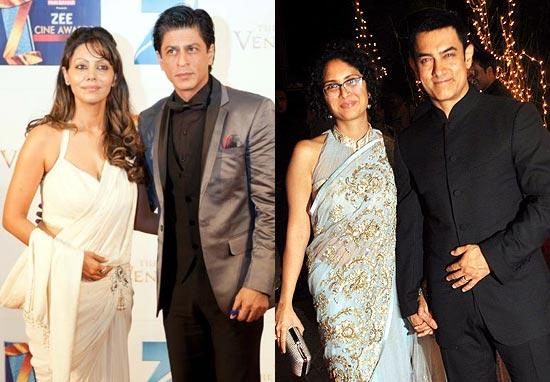 Among Bollywood's most famous jodis, Aamir Khan-Kiran Rao and Shah Rukh Khan-Gauri Chhiber are also representatives of the industry's secular spirit.
While SRK and Gauri have been married for more than 21 years, Kiran is Aamir's second wife.
His first wife and childhood sweetheart Reena Dutta is also a Hindu.
Hrithik and Sussanne Roshan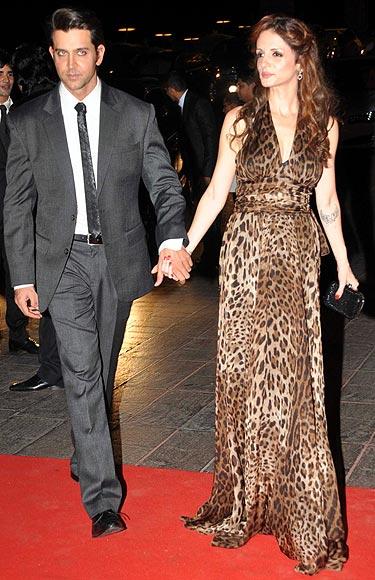 Hrithik Roshan, a Hindu, married his childhood sweetheart and actor/producer Sanjay Khan's daughter Sussanne Khan in 2000, right after his debut film Kaho Na... Pyar Hai made him a national heartthrob.

The couple has two sons -- Hrehaan and Hridaan.
Farhan Akhtar and Adhuna Bhabani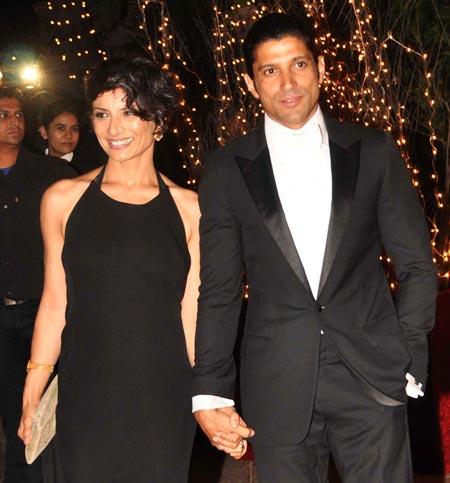 Actor/director Farhan Akhtar is married to celebrity hair stylist Adhuna Akhtar, who is several years his senior and a Bengali Hindu.
The couple has two daughters -- Shakya and Akira.
The Khan-dan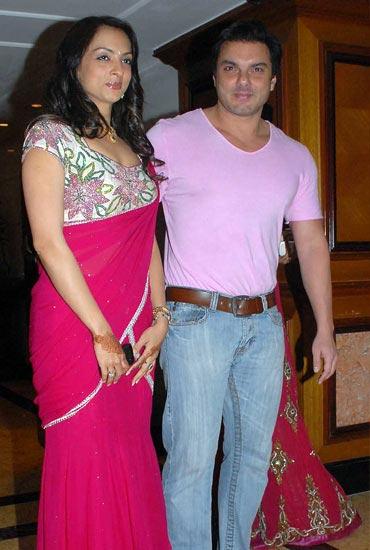 The Salim Khan family is the greatest congregation of different religions in the industry.
While the veteran scriptwriter is married to Susheela (now known as Salma), a Maharashtrian Hindu, and Helen, an Anglo-Indian Jew, his son Arbaaz is married to Malaika Arora who is a Roman Catholic.
The youngest of Khan brothers, Sohail, is married to Seema Sachdev, a Hindu, and their sister Alvira is married to actor/director Atul Agnihotri, a Hindu.
Manoj Bajpayee and Neha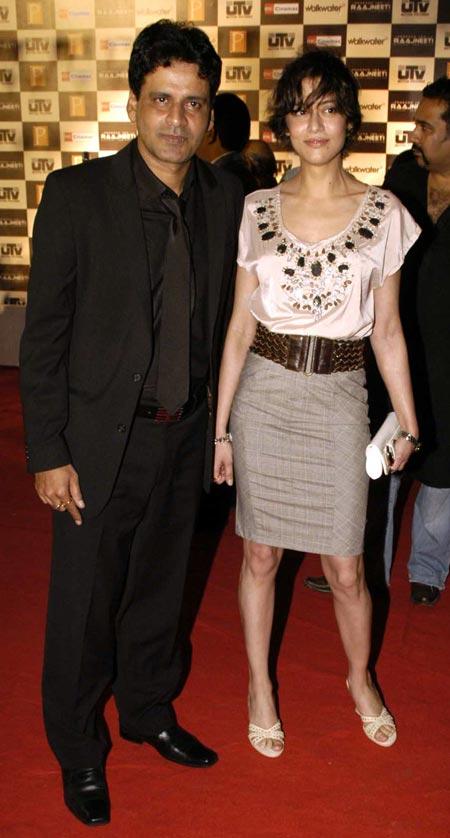 Manoj Bajpayee, a Hindu from Bihar, is married to former actress Shabana Raza, whose screen name is Neha. Neha was seen in the Vidhu Vinod Chopra flop film, Kareeb, in 1998.
Irrfan Khan and Sutapa Sikdar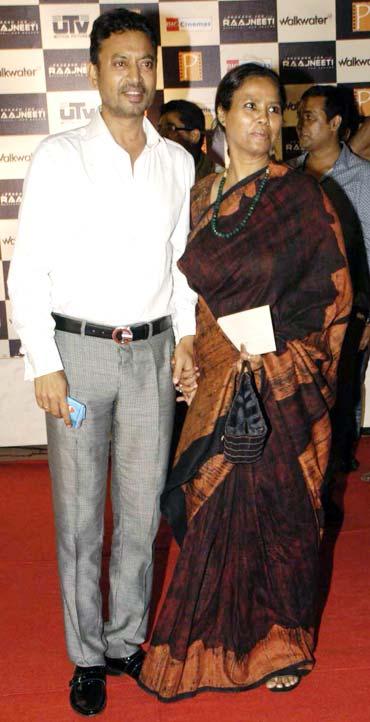 Irrfan Khan, who hails from a feudal Muslim family from Jaipur, got married to Sutapa Sikdar in 1995.
She is an Assamese Hindu.
Mini Mathur and Kabir Khan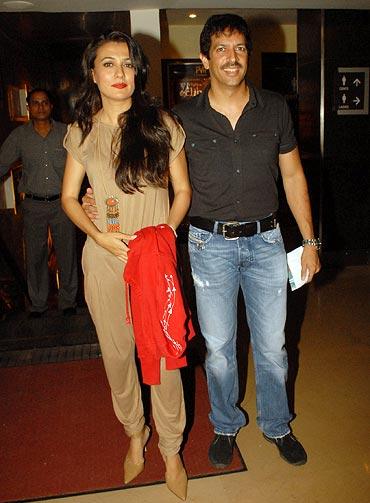 Indian Idol host Mini Mathur is married to Kabir Khan, director of the Salman Khan blockbuster Ek Tha Tiger.
The couple has two kids -- son Vivaan and daughter Sairah.
Imtiaz Ali and Preeti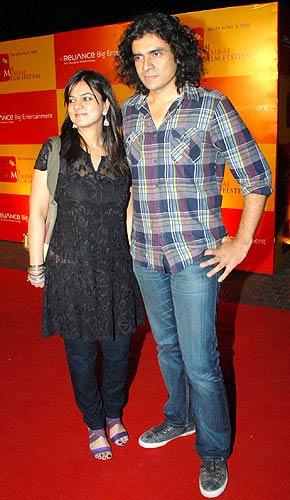 Love Aaj Kal and Rockstar director Imtiaz Ali is married to Preeti (with whom he's apparently recently separated), a Hindu. They have a daughter named Ida.
Imran Khan and Avantika Malik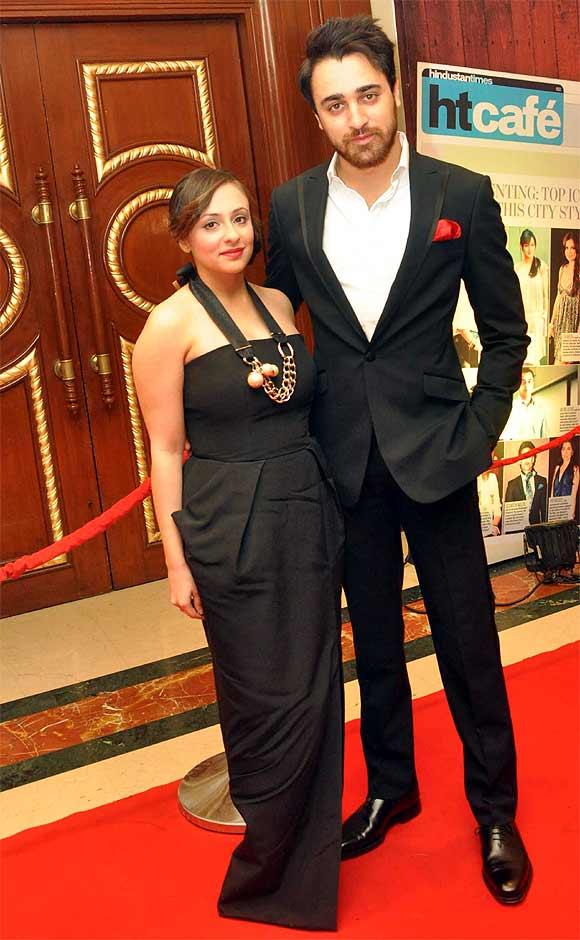 Like his prolific uncle Aamir, Imran Khan married a Hindu.
Born to a Hindu-Bengali father and Muslim mother, Imran married Avantika Mallik, his longtime girlfriend, in January 2011.
Suniel and Mana Shetty
Not many people know that before she became Mrs Shetty, Mana went by the surname Qadri.
Mana is the daughter of reputed Mumbai architect, the late I M Qadri and his Hindu wife Vipula.
Farah Khan and Shirish Kunder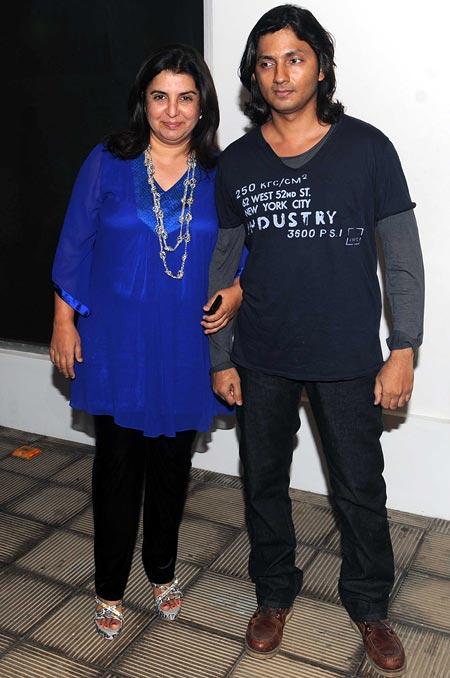 Farah Khan, daughter of a Muslim father and Zoroastrian mother, is married to film editor and director Shirish Kunder, who is a Hindu.
Naseeruddin Shah and Ratna Pathak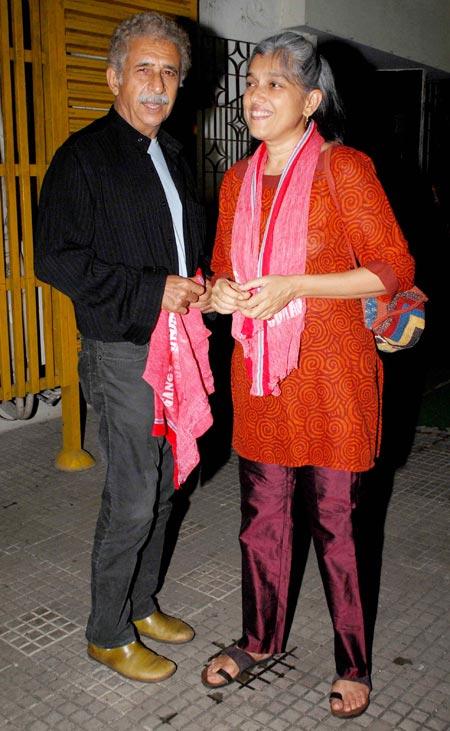 One of the most talented actor couples in the industry, Naseeruddin Shah, a Muslim, has been married to Ratna Pathak, a Gujarati Hindu, for close to 30 years.
The couple has two kids, Imaad and Vivaan Shah.
Waheeda Rahman and Shashi Rekhi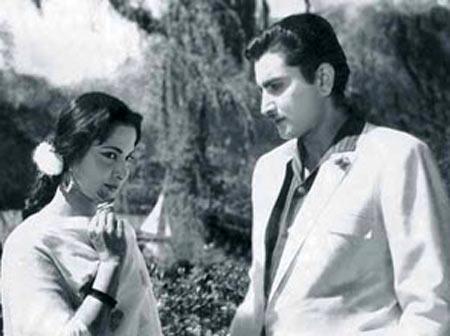 Waheeda Rahman, a Tamil Muslim, married her Shagun costar Shahi Rekhi, a Hindu, in 1974.
Her husband, who passed away in 2000 due to prolonged illness, went by the screen name Kamaljeet. The couple has two kids -- Sohail and Kashvi -- and both of them are writers.