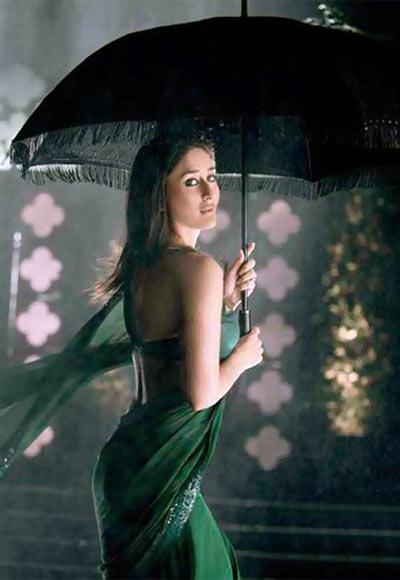 I
t won't be too long before mad downpour replaces blistering heat. Sun, snow or rain, Bollywood is equipped for every season.
Simply follow these filmi, fashionable tips from these stylish divas and pep up your monsoon wardrobe like never before.
Chiffon forever

The chiffon sari is the LBD of Bollywood rainwear – an absolute must.
The long and short of it!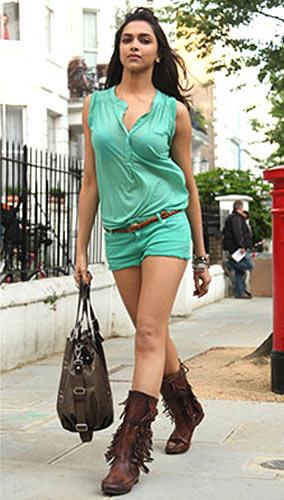 A
nd that's Deepika Padukone's version of 'go green' flaunting those perfect stems in itsy bitsy denims.
It's sexy. It's practical. No more soggy, dripping jeans.
Kat's knotty ways!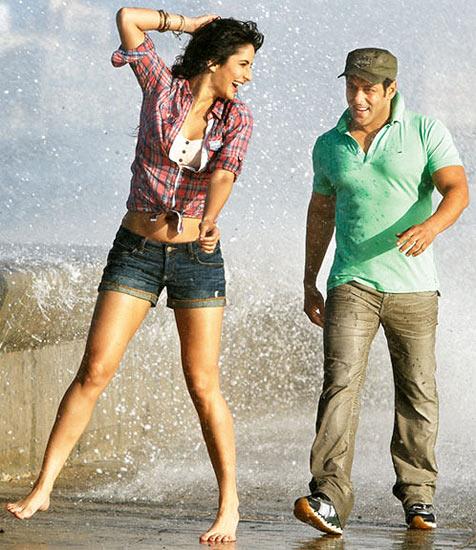 G
et playful and pair those chic shorts with a knotted blouse in floral or checkered prints and slip on a bunch of chunky bangles like Katrina Kaif here.
It sure got her in unusually good spirits. Right, Sallu?
Tank it or leave it!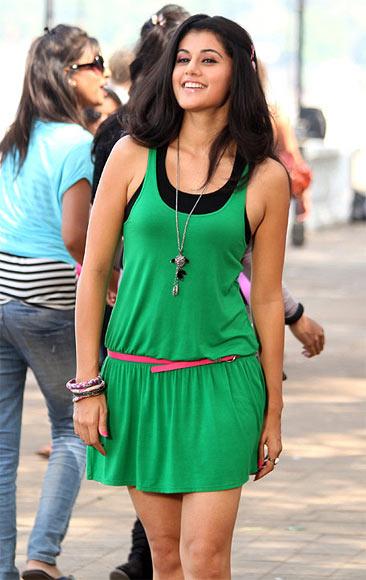 N
othing like Taapsee's basic tank dress to keep it fuss-free and minimal when it begins to pour cats and dogs.
Say no to sleeves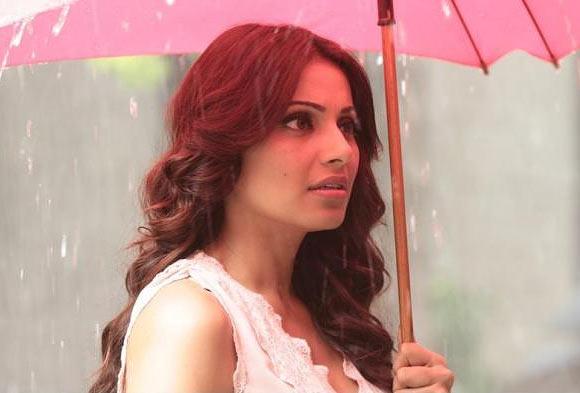 A
lways a good idea to wear sleeveless in monsoon.
Like Bipasha Basu, you can always pat your arms dry instead of squirming at a damp fabric clinging to your skin.
Jumpingum!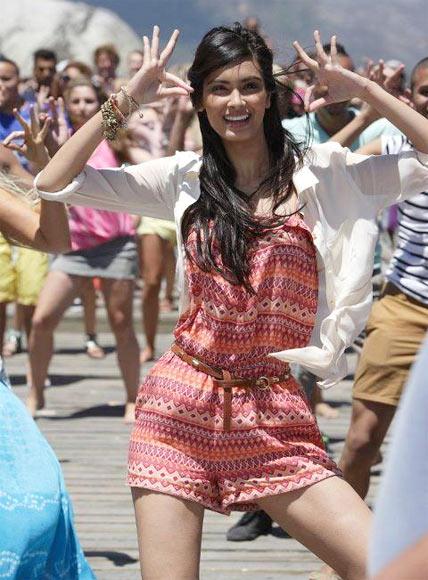 A
printed jumpsuit is another excellent alternative to shorts or skirts. Team it up with a sleek blazer or soft shrug and you're armed for a deluge.
Don't you think Diana Penty looks chic and comfy at once?
Bright versus boring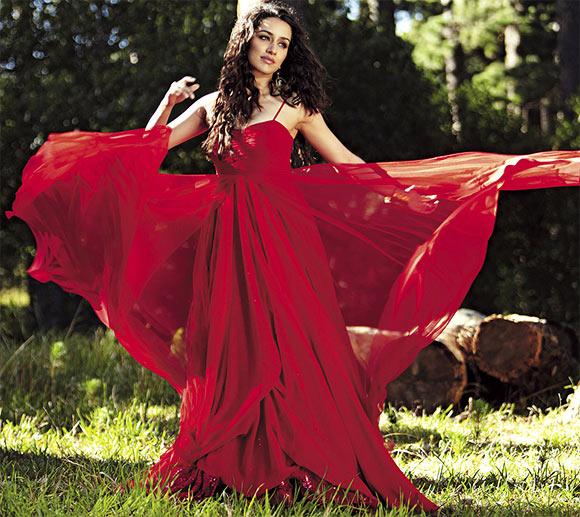 M
onsoon generates a dull grey weather wherever it arrives.
Bright things up with a flowy red gown like Shraddha Kapoor to beat the blues. And the greys.
Skirting the issue!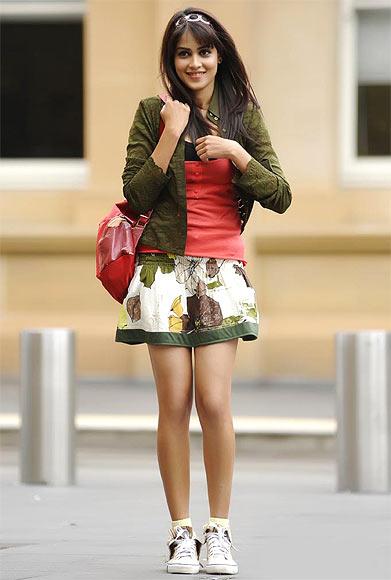 G
enelia D'Souza looks all set for an outing in a breezy floral skirt and olive green jacket teamed with a pair of cute sneakers.
Want to do effortless chic? Channel this.
Preppie next door!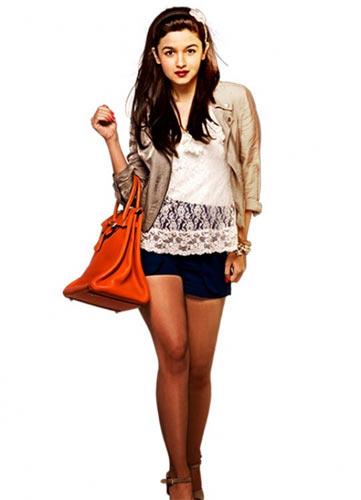 O
r like Alia Bhatt, go theGossip Girl route in a lace top, dark blue shorts and structured jacket -- which is both girly and classy.
And don't forget to lug Ms Bagwati!
Gearing up for rains!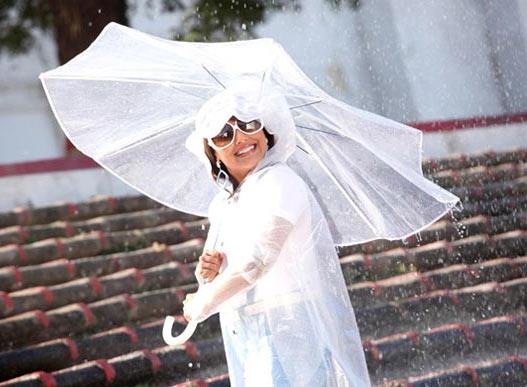 M
ost of all DO NOT forget to toss in a trendy/retro raincoat and umbrella in your purse.
Rani Mukerji has a blast reproducing Sridevi's zany look from Chaalbaaz! We've got proof too.