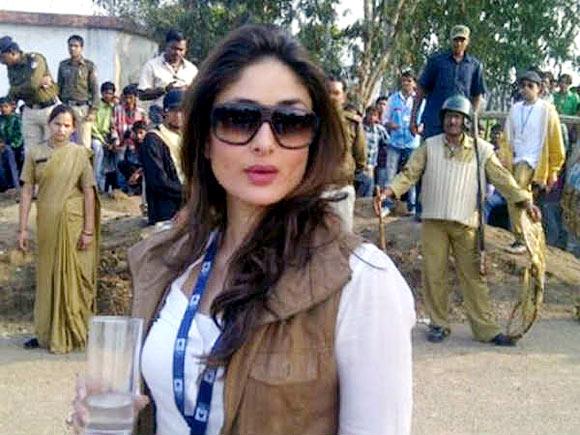 Kapoor plays a television reporter. "I didn't have to prepare much for my character," she admits. "Prakashji is a fantastic director and he knew exactly what he wanted from me. I had great time doing the film."
"I am sure the film will influence the youth," she added.
Amrita Rao plays the daughter-in-law of Bachchan's character and felt strongly about the current scenario in India. "I think we deserve a better standard of living in India. Satyagraha is the ideal way for common man to show their angst and disappointment," she said.
Jha's film has always dealt with controversial subjects, and there have often run into trouble. But the director seem unfazed,
"When you make a film on a social subject, everyone has different perspectives. Protests are natural. But when the film releases, it becomes better."
Satyagraha is slated to release on August 23.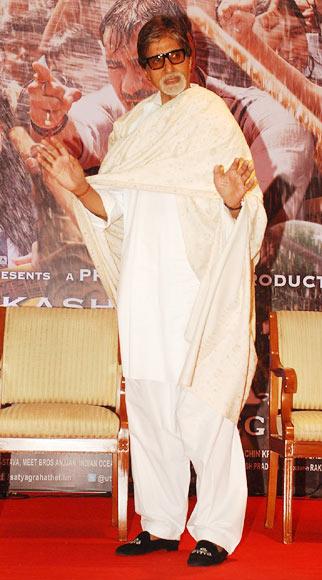 In what was truly a unique marketing strategy, the theatrical trailer of Prakash Jha's Satyagraha was simultaneously launched in Mumbai and London on June 26.
While the director and actors Amitabh Bachchan, Manoj Bajpayee and Amrita Rao launched the trailer at a suburban five star hotel in Mumbai, Ajay Devgn andKareena Kapoor were present in London and joined the media in Mumbai via videoconference.
Inspired by the current situation in the country, Satyagraha shows the uprising of the middle class against a corrupt system.
Contrary to the rumours, the director denied that Bachchan's character in the film is based on social activist Anna Hazare.
"The film is not based on Anna Hazare and has nothing to do with his movement. The entire process of satyagraha comes from Mahatma Gandhi. Bachchanji plays the role of a satyagrahi, who believes in truth," Jha told the reporters at the trailer launch of the film.
Amitabh Bachchan: I believe truth always prevails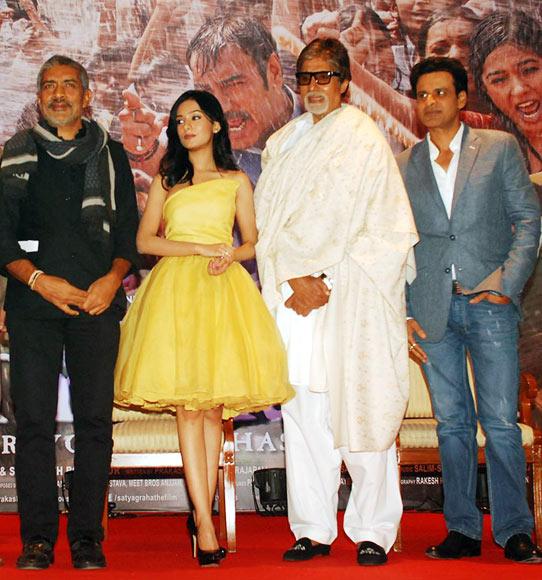 Bachchan was caught in a light mood, as he chatted and laughed with the cast and media.
"The best part about working with Prakashji is that your Hindi tends to improve a lot," he said with a smile.
"When I was asked to do the role, I followed Prakash Jha's order. I believe truth always prevails and that is the message in the film," he added.
Devgn plays a successful entrepreneur in the film. Talking about the concept of a global launch, he said, "The idea came when we were dubbing for the promo. The promo needed a global launch."