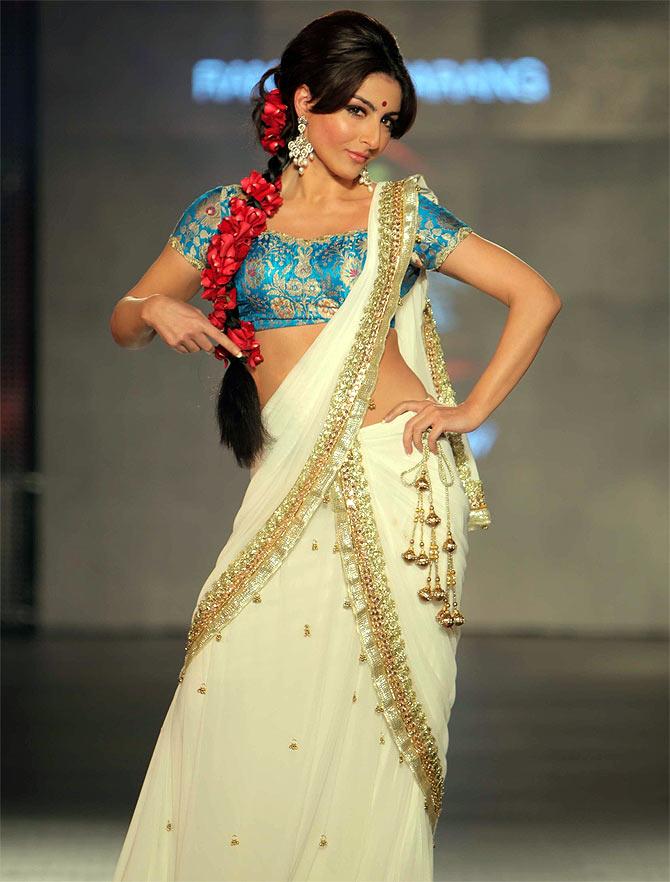 Soha Ali Khan may not have a many hits to her name but that doesn't bother her at all.
"I am very happy of my work and don't regret doing any films," says the free-spirited actress.
She will be seen next opposite Sharman Joshi in a war comedy called War Chodo Na Yaar that releases next month.
Soha, who is in a live-in relationship with actor Kunal Khemmu, says she bonds well with his family. But she's in no hurry to get married yet, even if that's the first thing on her mother Sharmila Tagore's mind.
In a candid chat withSonil Dedhia, Soha talks about sibling rivalry, how Kunal completes her and sharing a great bond with sister-in-law Kareena Kapoor.
You play a war journalist in War Chodo Na Yaar. Usually, that's a serious character but yours has a funny side.
Yes. I think every person has a comic side. My character does live reporting for only a certain time. Otherwise, she is just checking out the army officers and interacting with them.
Sometimes, humour happens in the weirdest places. We tried to make a unique representation of a war film by giving it a comedy twist.
'Saif was the most pampered child'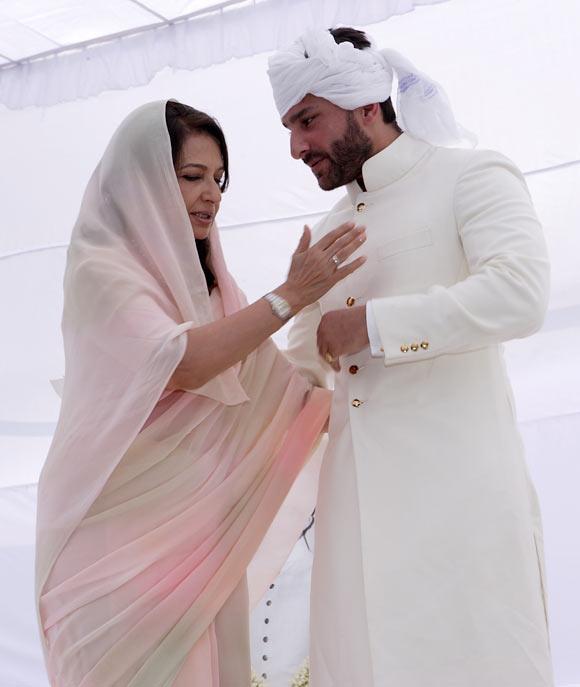 Talking about war, did you ever indulge in sibling rivalry with Saif or Saba when all of you were kids?
Not with Bhai (Saif) because he is 10 years older than me. He would never take pangawith me otherwise he would get a yelling from our parents.
But Saba and I had a lot of fights. We would share our room and there was actually a border created. She couldn't enter my territory and I couldn't enter hers (laughs).
Our personalities are completely different. I remember when we attended birthday parties, we would sometimes get chocolate boxes as return gifts.
I would immediately eat mine but Saba would keep hers in her cupboard. I would sneak into her cupboard and steal some of her sweets. We would have big fights but that was the fun part of growing up.
Being the youngest in the family, were you pampered as a child?
I don't think I was pampered but my sister won't agree. Saif was a pampered child. It was all because of maa-beta ka rishta (mother-son relationship). He would get away with anything.
Even today he is very close to our mother. Our mother was strict with my sister and me. But, yes, every time anyone yelled at me, I would throw a tantrum.
At the same time, none of us was spoilt. We were told that we came from a position of social privilege but we weren't brought up like that. We were given limited pocket money.
How much pocket money?
It was Rs 5, which was a lot at that time. I liked drinking Pepsi so I would end up spending all my money at the start of the week. Then I would butter up my sister who would end up giving me half a bottle.
'In commercial films, actresses end up just being a glamour dolls'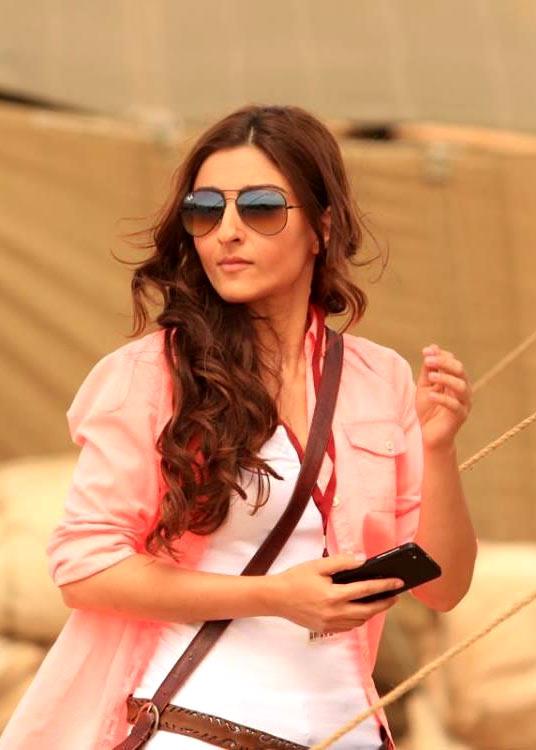 What attracted you to do a film like War Chhod Na Yaar?
I really like the subject. I haven't done a comedy film for a long time. Comedy is much lighter; you can improvise and have lots of fun.
This was a completely new concept. We all want wars to stop and the most influential medium in India are films and that was the reason to take it up.
You have never acted in an out-and-out commercial film. Aren't you getting any offers or are you not interested in that space?
I choose what I like from the scripts that come my way. I am not averse to doing a commercial film or a big budget film or glamorous roles. I am happy with the kind of films that are coming my way.
I want to work with a lot of directors. I would like to do a commercial film which gives me my own space and I have something to add to the film.
Actors today have better roles in commercial films. The actresses end up just being a glamour dolls.
'I am not competing with anyone in my family'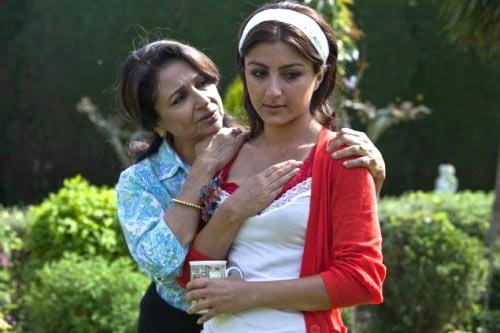 You come from a family where everyone has been successful in what they do. Does that intimidate you?
I didn't think that I would be an actor. I had studied really hard and wanted to do something different. But I couldn't help myself. I love theatre and I love acting.
I thought if I became an actor, everyone would compare me to my brother and mother and say that she chose the easy way. But I don't allow myself to get into that kind of a situation. I am not competing with anyone in my family.
My parents excelled in what they chose to do. Bhai is doing his best in what he is doing. I happened to choose acting but that doesn't mean that I want to do the same kind of cinema. I have accomplished a lot and my family is proud of what I am doing.
Are films a part of the dinner table conversation? Do you take advice from your mother Sharmila or Saif?
Their involvement is minimal. As a family, we don't interfere in each other's professional lives. We are open to taking and giving advice.
No one has ever tried to influence anyone else's decision. My family is always there for me if I need them.
'I would like to work in Saif's production house'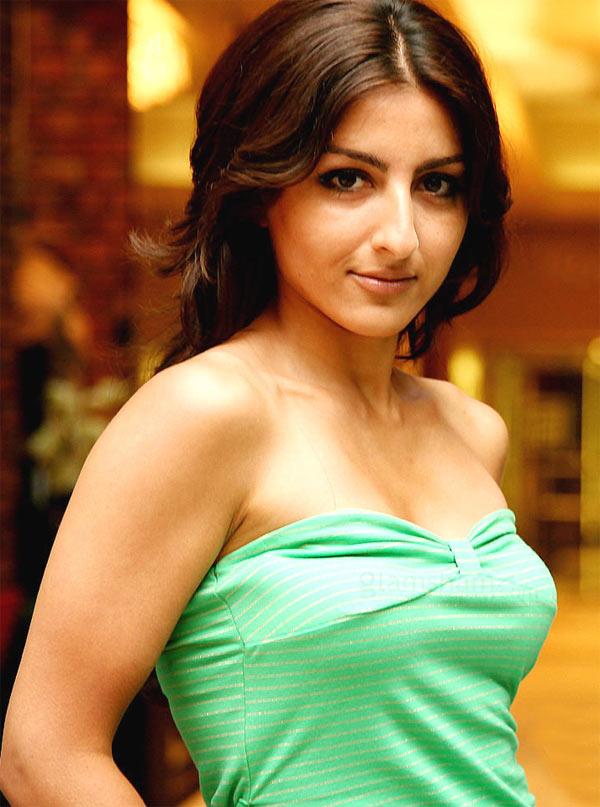 Is it a deliberate decision not to work in Saif's production house, Illumanti Films?
In a way it is. We like to keep our personal and professional life separate. I am not saying that I don't want to work in his production house. But as of now things are working fine for all of us.
Many times when family members work together things become a little murky; a lot of obligations and favours come in. I feel it's good not to mix business with pleasure(smiles).
'Saif has become very focused on his work after marriage'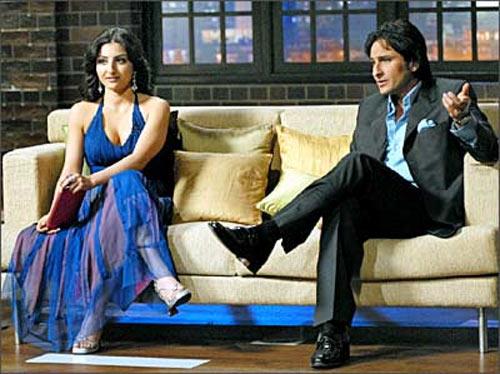 What's it like having another actress(sister-in-law Kareena Kapoor) in the house? Do you ever feel a sense of competition?
We don't live together though we often meet for lunch and dinner. When Kunal, Saif, Kareena and I sit for dinner we are not interested in each other's work -- every actor is obsessed about himself. We switch off our professional lives. We are more interested in gossip (winks).
What kind of an equation do you share with Kareena Kapoor?
We are very much ourselves. What I like about her is that in spite of being a huge star she is a very down-to-earth person and at home she is very chilled out.
She has been very supportive of Bhai and our family. She knows her priorities. I really look up to her. We get on really well.
What kind of changes do you see in Saif after his marriage with Kareena?
I think he has become very focused on his work. He has taken more work than in the past and he is really enjoying it.
They have been a good influence on each other. I can see he has become very professional.
'Saif feels I should get married when I am 40;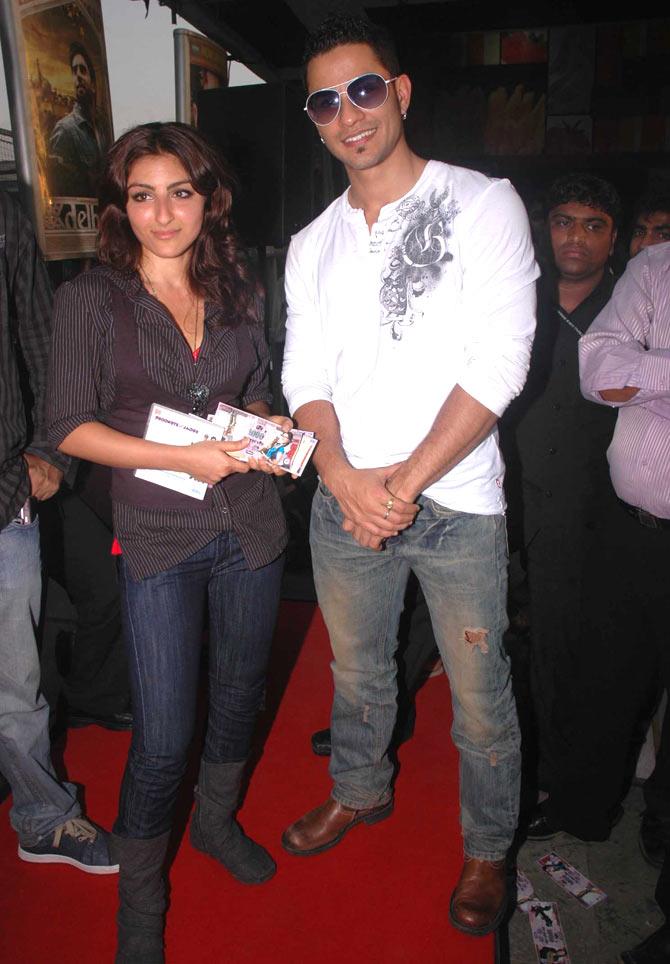 How have you gelled with Kunal's parents?
They are lovely and very warm people. They have been very accepting. We took a big step when we decided to live in. Normally, families won't celebrate this. But they have been very supportive. I feel they are like my family.
His father has so much knowledge and is well read, he has worked in theatre, films and there is a lot to learn from him. He has a great sense of humour and makes me feel very comfortable.
Kunal's mother just loves to feed you. Just last Saturday I had dinner with them and I made sure Kunal sat next to me so that I could slip things one after the other into his plate!
How does Kunal complete you?
He is like a support system. He is a very happy person and he makes me laugh. I know that if I am low, he will be able to get me out of that situation.
He also gives very good professional advice. He is very affectionate. I also appreciate the fact that he is very muscular so I feel very secure when I go out with him (laughs).
Has your mother or Saif ever told you to settle down and get married?
My mother tells me every day that I should get married. She keeps nagging me all the time to get married. But now she has become resigned.
On the other hand, Bhai feels I should get married when I am 40. He tells me that I shouldn't even consider marriage till I am 40. He says marriage is a very serious commitment and you are genuinely not ready for it until you are 40.