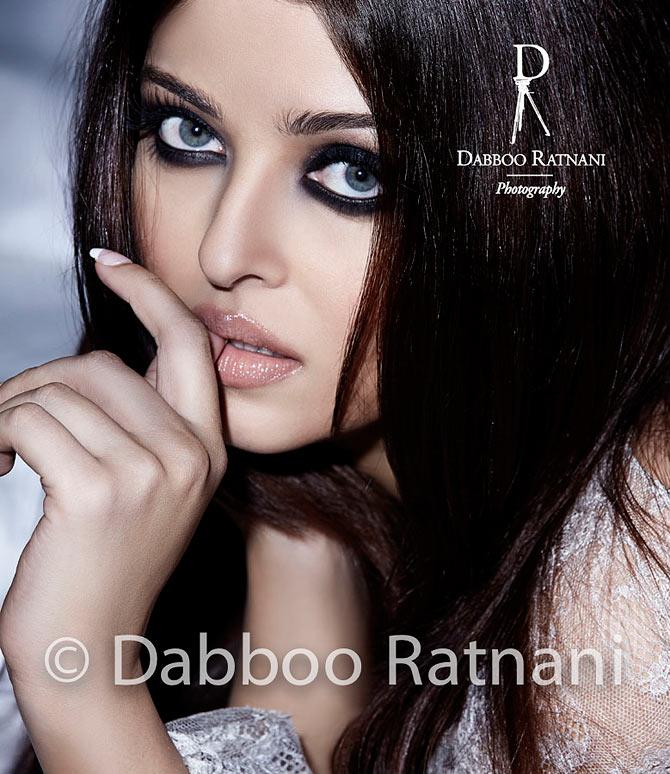 Photographer Dabboo Ratnani gives us a sneak peek into his glamourous 2014 celebrity calendar.
Some of Bollywood's biggest stars feature in lensman Dabboo Ratnani's calendar every year, and it seems one's star status is ascertained with one's presence here!
Dabboo shares some behind-the-scenes stories about his 2014 calendar with Sonil Dedhia.
Aishwarya Rai Bachchan
I have known Aishwarya since her Miss World days, so we are very comfortable with each other. I have worked with her on several occasions and share a great bond with her.
The focus of this picture is Aishwarya's eyes and her expression. I kept the picture a close up, as we also played around a lot with her make-up and hair.
We were contemplating many looks and finally decided to go with dark eyes and messy hair. It's almost like a dramatic shot.
Even though the picture is a close up, it's very sexy in terms of the expressions in her eyes and how she uses her fingers. She is very involved in every shot and wants to make every photograph look good.
And she has a face that can hold you for a year.
Vidya Balan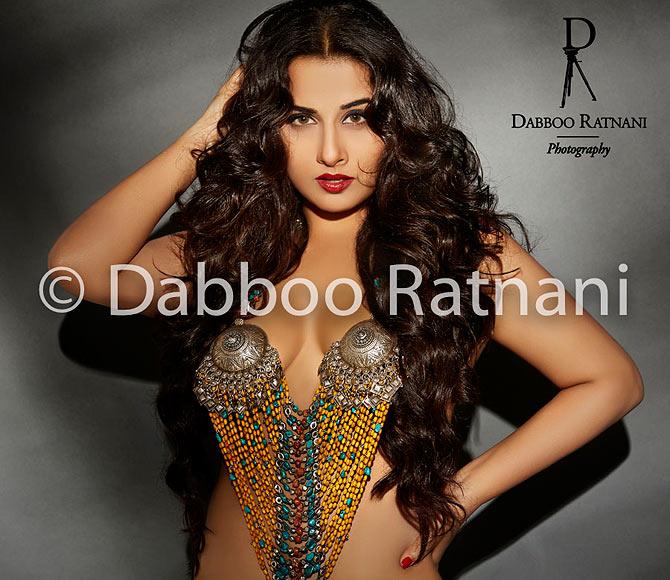 I always try to do something new with Vidya. I love to keep her pictures in the sensuous zone and make it stand out from the rest.
The first time was in 2007, when she made her debut in Bollywood. I saw her first filmParineeta and she looked amazing in it. She looked great in saris and the Indian wear, but I felt she has a lot of sensuousness, which I wanted to tap.
Here, Vidya is just wearing an Amrapali neck-piece with her long hair falling over her shoulder and really dark red lips. I don't think she would shoot something so sensuous with any other photographer.
Vidya trusts me like she trusts nobody.
The only instruction that I gave to Vidya was to look into the camera as if she is wearing this piece of jewellery and looking at herself in the mirror.
I wanted to keep the tone of the picture very warm and accordingly adjusted the lighting.
Vidya is effortless and knows how to work herself in front of the camera.
Alia Bhatt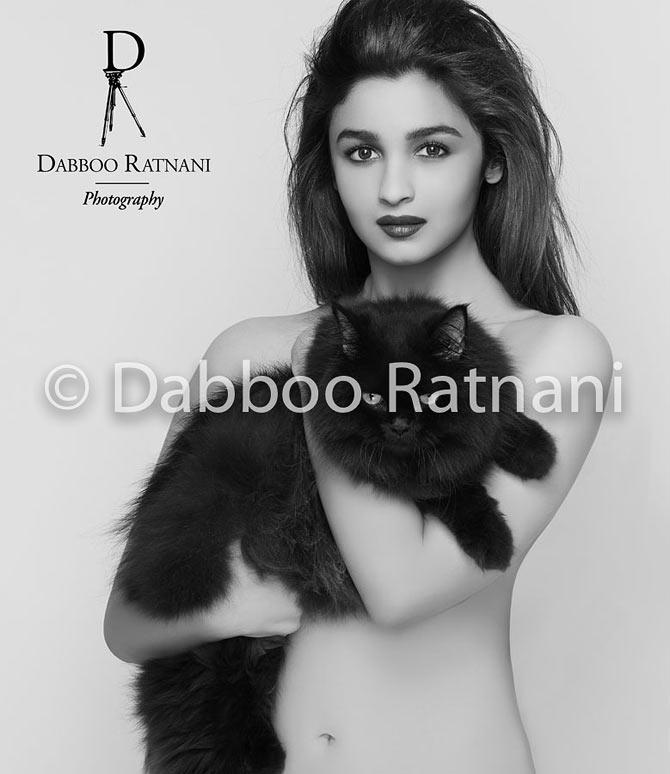 I really wanted to experiment with Alia's picture.
We decided to go with a very strong look in terms of her make-up and hair. We used a deep maroon lipstick so that it looks black in a black and white picture.
Alia loves cats and that is why we decided to do some interesting shot with a cat. The idea here was that she would just hold the cat in her hand and pose in such a way that it would look like she isn't wearing anything.
I briefed her about the idea and she loved it. We used a lot of dramatic lighting to make the picture look intense.
Alia is very open to trying different things. She is very focused and trusts me completely.
Alia is very photogenic and this picture is one that people will remember for a long time.
Deepika Padukone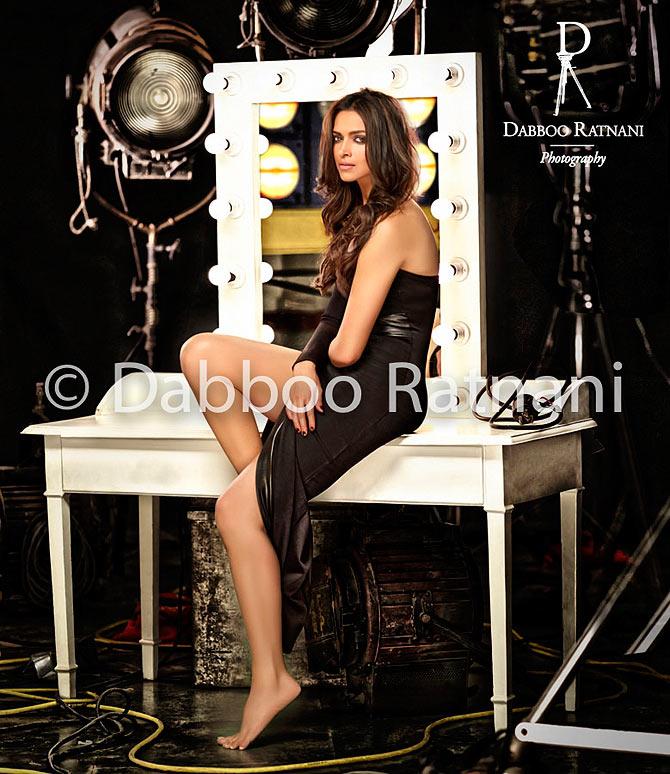 I wanted to make Deepika's picture look very cinematic.
Costume designer Anaita Shroff Adajania and I really had to brainstorm for this picture.
We decided to go for a fashion shot, but make it look cinematic. We were thinking of various props that we could use and finally went with the dressing mirror and added the old film lights, which were used during the 1970s and the 1980s.
I used the lights that are attached to the border of the mirror for the picture.
If you notice, there are so many things that can be seen in the picture, but what stands out is Deepika's styling and her expression.
Priyanka Chopra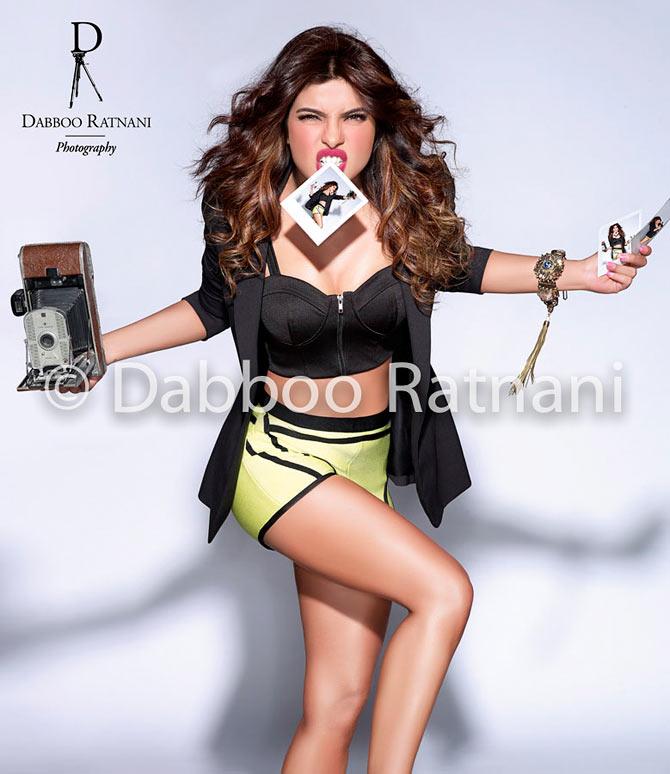 Priyanka is quite a photographer herself.
She keeps posting selfies on Instagram and Twitter. This picture originated from the same idea.
Rather than using the digital medium, we decided to go with a Polaroid camera that you can see in her hand. The photograph is a picture in a picture.
I briefed her to click some of selfies with the polaroid so you can see that the pictures in her hands from the same shoot. If you really zoom in, you will see another picture in the Polaroid picture that she is holding.
Initially, I just wanted to shoot just a normal picture of her, but then Priyanka is very energetic and suddenly out of nowhere, she came out with this expression and I told her to hold it.
Priyanka always makes amazing pictures and knows how to work on her attitude.
Bipasha Basu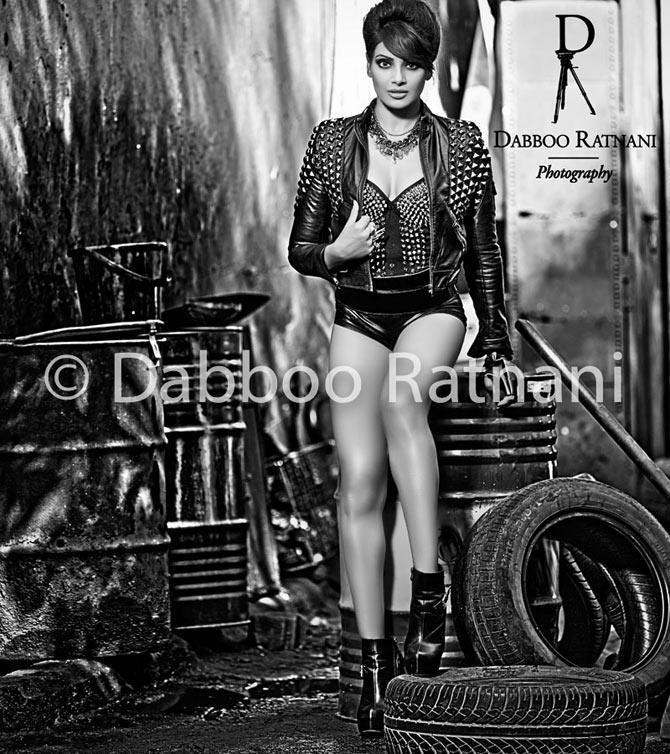 I wanted to shoot Biapsha in a rock chick look. I wanted to keep her look very gothic at a very grunge location.
In the last couple of my calendars, we have shot pictures which are more torso upwards so this time around I wanted to capture her long and beautiful legs.
I shot the picture from a low angle, and give a leggy lass feel to it. Bipasha has a stunning body and has done complete justice to the photograph.
We worked on her look a lot. The leather jackets with studs are very trendy and make Bipasaha appear in a different avatar.
In terms of the treatment of the picture, I kept it black and white and got as much texture as possible from the wall in the background and the oil barrels and gave the picture a very greasy look.